About Us
Since 1945, the Holiday Bureau, a 501(c)(3) non-profit organization, has provided toys, books, games, homegoods, food, etc. to low income families of Anderson County. All of these items are received through donations from the community, and are then prepared and recycled for give-out by non-paid volunteers. Volunteers work year-round in order to create the best possible holiday experience for families in need. Although the agency's efforts are concentrated during the holiday season, assistance is given year round for those who are income eligible.
All of the volunteers who keep this organization functioning, extend a heart-felt thank you to all of those who make this project so successful. There is always an open invitation for others in the community to get involved.
No person is ever paid. No items are ever sold. We are a purely volunteer organization.


Mail Monetary Donations to:
P.O. Box 7120
Oak Ridge TN, 37831-7120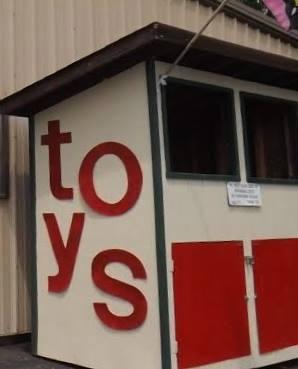 The Holiday Bureau runs on the generosity of others.
The following are items that we are always accepting:
Electronics: Radios, CD & DVD Players, Calculators, Computers
Christmas Trees, Decorations, Lights, and Wrapping Paper
Jewelry and Jewelry Boxes
Small Household Items: Knick Knacks, Pictures, Etc.
Repairable Used Toys, Books, and Games
New Toys, Books and Games
Bicycles, Tricycles, and Riding Toys
Non-monetary donations may be brought in during business hours or placed in "toys" box outside of building.